One of the most challenging tasks in coping with child loss is accepting what has happened. We all grieve differently, which makes dealing with the loss of a child (or any loved one, for that matter) particularly challenging. We have some advice to keep in mind while going through the stages of grief.
Helpful Resources When Grieving The Death of a Child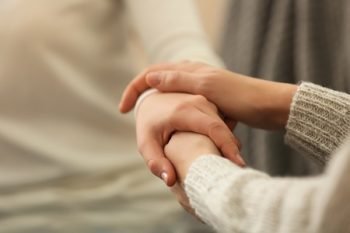 LovesFromLuke sends out care packages to parents who have lost a child from birth to 26 years old. Our care packages include a stuffed animal, a book to help with your grief, and a 48-hour guide filled with resources to help you in the immediate moments after the passing of your child.
The Dougy Center works as a non-profit central hub for grief support for those suffering the loss of a sibling or child, or other loved one in Portland, OR. In addition, we provide online resources that can provide you with plenty of strategies and multimedia for coping with child loss. Another great resource is GriefShare, which can help you connect with a support group near you, wherever you are.
These means of connection are vital if you find yourself with no one else to talk to about your experience, need a more empathic ear or feel you might have shared too much with other loved ones.
Finally, we also have a reading list of both books and blogs to help you find your way during this time of grief. In addition to reading, we also have links to the Interviews with Innocence podcast series. These are all excellent resources for finding a path to tomorrow.
What to Expect When Coping With Child Loss
The coping process is different for everyone, but in general, coping with the loss of any friend or family member follows a familiar five-step pattern: denial, anger, bargaining, depression and acceptance.
Shock/Denial
You can find yourself in denial about the death or having trouble accepting what has happened. This stage can last days, weeks, months and, in extreme cases, years.
Anger
It's common to be angry after a tragic death. Anger is natural, but take care not to direct it at doctors, nurses, yourself, family members and friends. Your anger may even lead toward God or your religious beliefs. Finding a proper outlet for this anger is essential.
Bargaining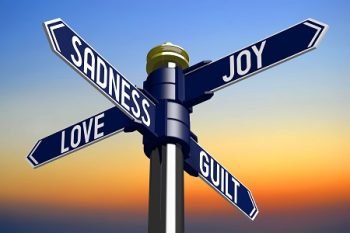 You may find yourself trying to bargain with God or the universe by asking for your child to be spared or offering your own life in return. You may also attempt to cope by bargaining with someone else, promising things you can't deliver.
Depression
You may feel like coping with child loss is too complex and that it's easier to be dead than to continue living. It's common to withdraw from friends and family during this stage.
Acceptance
Even though surviving the loss of a child is a long process, eventually, it will get better. Acceptance is the stage where you learn to live your life without your loved one.
Permit Yourself to Grieve
Grief and coping with child loss is a process. However you feel about your child's death, the only thing that makes one end more tragic than another is our attitude towards the grieving process. Allow yourself to feel vulnerable, and do not be afraid to seek help from those dealing with child loss and professionals who work with grief and coping. Contact us today for support or to order a care package today.