Finding the Right Grief Support Groups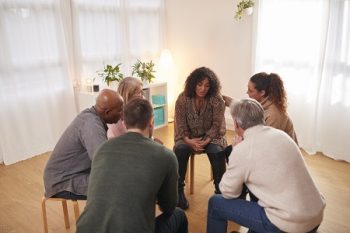 LovesFromLuke connects grieving parents to specialized support networks on both the local and national levels. Our network of "angel parents" have each gone through the heartbreak of losing a child. That's why LovesFromLuke works to provide the guides and resources we desperately wish we had known existed during our time of grief. By sending our care packages, hosting events or connecting grieving parents with each other, we are here to foster community and friendship despite loss, hardship and grief.
When you are grieving the loss of a loved one, support is essential. However, help comes in many forms and matching the right support group to your needs can be overwhelming. Although there are many different support groups for grief, each group has its own unique goals and support methods. LovesFromLuke provides multiple options for grief support, many of them available around the clock.
Types of Grief Support Groups
There are many different types of grief support groups that focus on various aspects of the grieving process and varying levels of support. It is essential to find help that meets your needs to have the best chance of coping with your grief effectively.
General Grief Support Groups

Celebration of Life Grief Support Group

Loss of Parent or Child Support Group
Loss does not discriminate when it comes to age, race, gender or status in life. Although our support groups focus on the specific demographic of grieving parents, general support group options exist for anyone who is grieving any loss. Meetings provide comfort and support in grief while also conducting different strategies to explore the healing journey. Support groups are often free or inexpensive and allow support group members to attend meetings as long as they choose.
Need Help Finding Local Grief Counseling?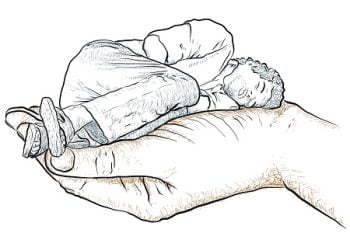 Come to our resources page to find local contacts and specialists who are adept with the transformative nature of grief and loss. Our resources page provides not only local counseling and grief-sharing opportunities but important hotlines for any crisis. Find other grief support websites like ours and books, podcasts, and blogs that all treat the subject of grief with utmost care.
Local Resources For Grieving Families
Everyone grieves differently, and seeking out fellow "angel parents" can be challenging. But the knowledge that you are not alone and there is someone who can empathize with the pain you are feeling is invaluable for the times ahead. We aim to provide parents with the information we wish someone had provided us. We hope to provide the shoulder you can lean on when it feels like you can lean on nobody else.
LovesFromLuke is committed to helping the parents of deceased loved ones and siblings as well. Our care packages work for the entire family, providing:
48-hour guide to help you in the immediate aftermath of a passing

One small stuffed animal to hold on to during difficult moments for parents and siblings alike.
Our online resources page also provides links that can help your surviving children cope with the death of a beloved brother or sister. Contact us or order a care package today.