Helping Children Deal With Grief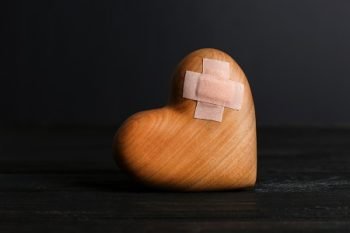 Losing a child can be just as traumatizing for the surviving brothers and sisters as for the parents. A sibling serves as an emotional attachment, even if it's one that they don't see very often anymore, or perhaps never even meet. The latter is often the case for extreme cases of child loss at young ages.
However, the sibling bond goes beyond death, and the loss of sibling support is a formidable experience, especially when caught between pain and a lack of preparedness. Parents will need help while helping their children deal with grief.
LovesFromLuke provides connections and services to help you and your surviving children make sense of their grief. Our care packages contain:
48-hour guide to help you in the immediate aftermath of passing with contacts to posthumous services and grief support networks
A book to help with your grief
One small fluffed animal gives something to hold on to during difficult moments for parents and siblings.
No matter how big or small your order is, we send all care packages with love from Luke.
How Can I Talk to My Child About Loss?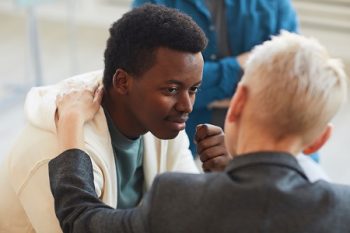 Parents often wonder how they will support their grieving child while meeting the demands of planning the funeral and other posthumous services. It's not uncommon for details to go unnoticed or unconsidered in the face of such monumental change. You might even forget to talk to your child about the loss at the moment.
It's okay. The LovesFromLuke resources page will connect you to the grief support networks that can provide the counseling and therapy services needed by your family. The Dougy Center in Portland, OR and the online GriefShare support networks can help you navigate loss with your surviving children.
We also link podcasts like Interviews with Innocence and blogs like The Grief Toolbox to provide you with the tools for tackling such complex subjects.
Need More Grief Support? Let Loves From Luke Know!
Care packages from LovesFromLuke support the parent and provide sibling grief support in your family's time of need. Our plush animals can be more than just stuffed toys. They can act as the bridge between your surviving children and you to help your family come to terms with sorrow. We can supply more teddy bears for siblings in need.
Hopefully, the relationship with your surviving children will feel more tangible and emotional as you carry the memory of a loved one forward as you learn to express your collective grief with your new stuffed animals. Sometimes all you need is a place to start when it comes to bereavement support.
Contact us today, and our care packages can help you get started as soon as possible.