Resources for Bereaved Parents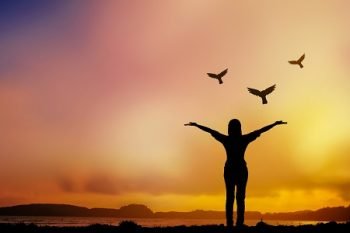 We founded LovesFromLuke as our response to the passing of our son. But it functions as more than just a memorial; this website is intended to provide connections to the resources we wish we had after his passing. To that end, we have compiled links to grief support networks, hotlines, blogs, books, podcasts and more to help other parents figure out their lives after the untimely death of their children.
Three resources, in particular, the Dougy Center, GriefShare (.org) and Buzzy Bees (.org), are all vital resources for parents who need help after the misfortune of a child's passing.
Based in Portland, Oregon, the Dougy Center helps both parents and children suffering from losing a child and a sibling, respectively. Grief Share is a national grief support network devoted to providing parents—and others suffering through grief—an avenue towards counseling and therapy, whether in groups or one-on-one. Buzzy Bees concentrates on providing financial assistance to parents in need. Particularly in regard to financing the funeral services.
Looking For Self-Care During Grief?
Sometime during the coming months and years, you will want to take the matter of grieving into your own hands. This is where our care packages and media resources come into play. We send out care packages to any household in the United States. Inside, you will find a stuffed animal for comfort, a book to help with your grief, and a 48 Hour Guide for an immediate action plan after the passing of your child.
All of these items will work in tandem to provide you with a sense of direction. We recommend looking at our website to find the books, blogs and podcasts that can help you understand loss and grief. These pieces of media were created by others who have taken a similar path in finding tomorrow. We hope their stories will help you make sense of your own.
What is the Difference Between Parental Guilt and Grief?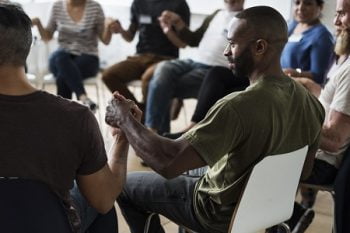 In addition to all of these resources, we thought we might be of assistance in clarifying a particular difference that is often confused all the same. What is the difference between parental guilt and parental grief?
While parental guilt and grief may seem similar and can interact with each other, they are very different. Parental guilt is a natural part of the process of having children, not just losing them. It's that creeping despair in the conscience that you could always do more. Read more books, feed them a healthier diet and so on.
Parental grief goes more profound; it is the generalized, long process of coming to terms that what is done is done. As performing artist Nick Cave writes, "It seems to me, that if we love, we grieve. That's the deal. That's the pact. Grief and love are forever intertwined. Grief is the terrible reminder of the depths of our love and, like love, grief is non-negotiable."
After losing your child, parental grief amplifies the feelings of not only the guilt that you had not done enough but also the isolation from others who were not there themselves. No one loves their child as a parent does. It is essential to find ways of connecting with empathic ears that can understand you on a level others can not.
When someone is grieving, parental guilt also makes its appearance towards the end of the process of parental grief, when they realize they are moving on from their baby or child. It is not wrong to eventually find some sort of peace after time has passed. What is essential is cherishing the memories, even the bad ones. By remembering what you can and not beating yourself up for those you cannot, your child will forever live on in your heart.