Surviving child loss will be the most formidable challenge you undertake as a parent. It will be a tough road ahead for the entire family, too. A child's passing will forever change the family dynamic after a child's death. You will need to learn not only how to support your own grief but your spouse's and children's so that you can be present for one another during the journey to tomorrow.
Support for Bereaved Families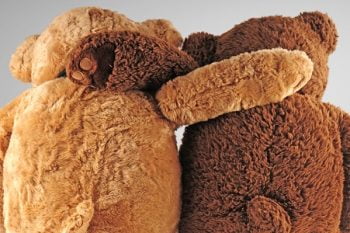 Fortunately, today it has become easier than ever to find counseling and support for families suffering from child loss. Grief support groups are designed to be therapeutic in nature. They can provide strategies to help family members support each other through the difficult time of bereavement. However, not everyone responds well to the same method. LovesFromLuke provides multiple avenues to find the right source of support for you and your family.
Our care packages offer three significant resources we wish we had during our time of grief. We designed them to provide the family with practical ways of coping with their loss on the long road to healing. Each package includes a teddy bear for comfort, a book, and a 48-hour guide for advice during the aftermath. We send these free of charge and intend to help you, no matter what.
Where to Find Family Grief Resources Near You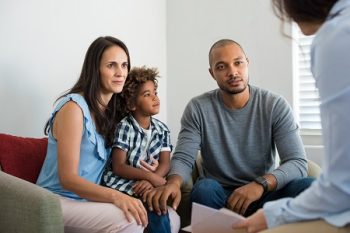 You are not alone in your grief. In addition to contacting us for our care packages, we will help you find the resources you need online and in-person. Our website has an excellent compilation page for finding grief support groups, books, blogs and podcasts and other noted content to help you find the aid and empathy that will feel short in supply during the days, months and years ahead. Two resources, in particular, are critical to us: The Dougy Center of Portland and the online support network Grief Share.
The Dougy Center is a family support organization based in Portland, Oregon and was created to help grieving children and their family members. Their support is free of charge, and the family consultation provides for those who need additional assistance. For metropolitan residents, it's an invaluable resource to help you and your family recover.
GriefShare(.org) is another excellent resource for anyone, no matter their state, in need of an empathic ear. When you lose a child, it's standard not to have the foggiest idea of looking for support. That's where Grief Share enters the picture, offering a nationwide search database to find you the nearest counseling or support group. In addition, they will help you find a specific therapy group that you feel will most benefit you.